(April 2022) – Welcome to the Cruiser RV newsletter! We're excited to have you apart of the Cruiser RV family and want to thank you for your continuous loyalty and entrusting us to provide you with your Great American trailer. Or maybe you are here just to gain more insight into RVing. As we approach a fresh, new camping season, you'll want to make sure you're prepped and fully equipped for wherever your travels take you – and we're here to help! Each of our newsletters will provide important information, updates and more to allow for stress-free camping adventures.
Did you know that you can oversee your RV right from the palm of your hand? With the MyCruiserRV app, owners enter their VIN# and can monitor warranty information, parts and service orders and take advantage of a robust library of how-to content, checklists and provides instruction on vital operational and maintenance tasks. Owner manuals and warranty information are readily accessible on the app, along with a dealer directory. Based on customer preferences, users can opt in for push notifications which will alert when parts have been shipped, or when a warranty claim has been processed.
Cruiser RV has introduced the King Bed Slide System to our Embrace, MPG, Radiance, Shadow Cruiser and Stryker product lines. Available with specific floor plans across each brand, the King Bed Slide System provides an additional 12 inches on both sides of the bed thanks to a new slide mechanism. We worked with our Interior Designer, Andrea Graves, and our Production Manager, Lon Aldrige, to create a design that improved functionality and allows for owners to have more walk-around space in the bedroom.See the Video
Prepping For A New Camping Season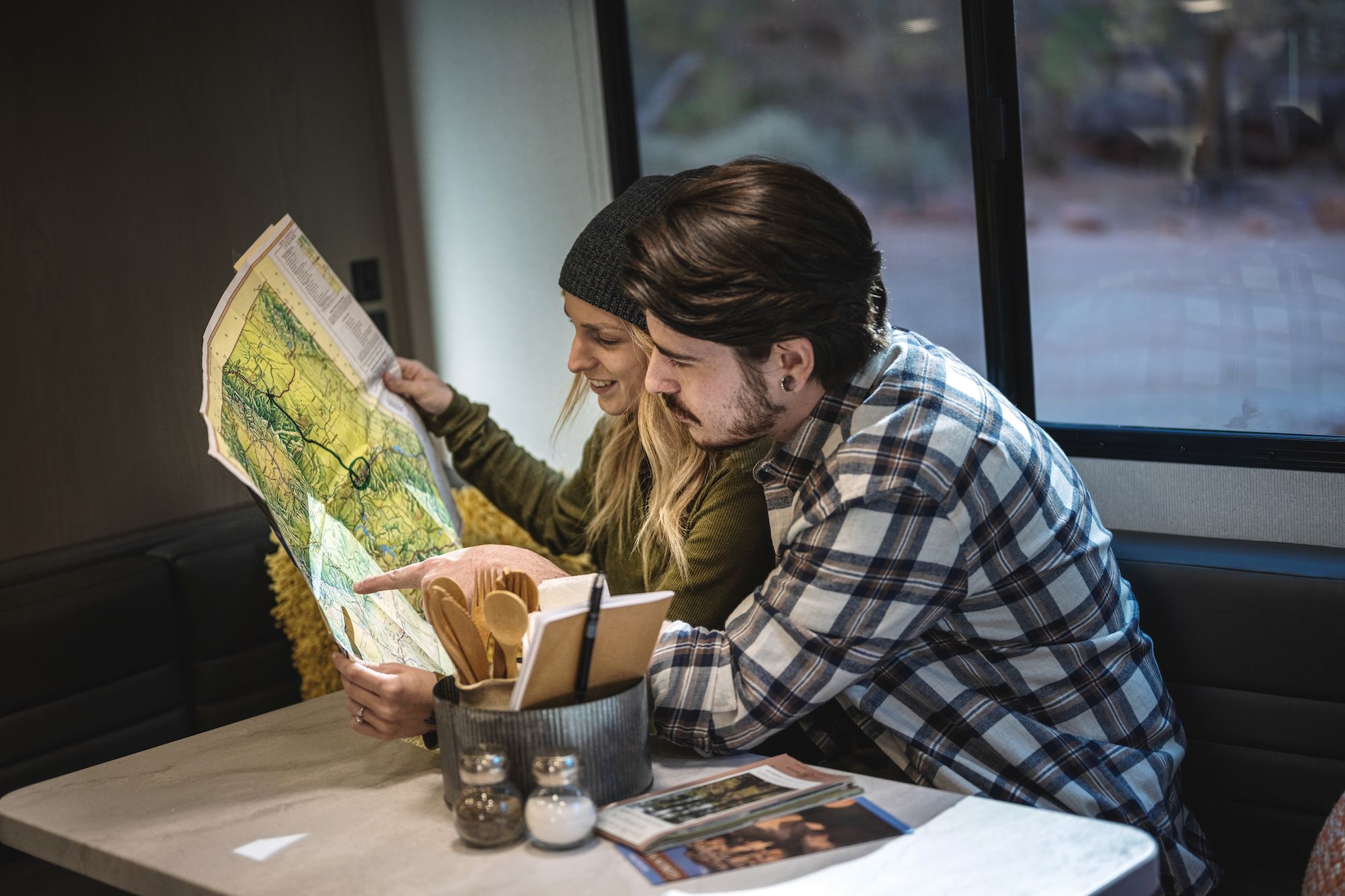 Every new camping season is a new opportunity to create lifelong memories with family and friends. Below are a few resources to help you plan for your upcoming trips to ensure that things go smoothly, and you can focus on having a wonderful time on the road!
Share Your Cruiser RV Adventures
Do you love your Cruiser RV? We would love to feature your photos on our social media channels to current and future owners and connect everyone who is passionate about the RV lifestyle and camping in their Cruiser RV. Send us your photos to marketing@cruiserrv.com or tag us on Facebook or Instagram. Show us how you camp with your great American trailer, and you could be featured!