(July 2022) – Welcome to the Cruiser RV newsletter! Camping season is in full swing, and we're excited to be a part of your RVing adventures in your Great American Trailer this season. Stay connected with Cruiser RV on our social channels including Facebook, Instagram and TikTok, and be sure to visit our website and YouTube channel often for updates and access our library of resources to help keep your RVing experience topnotch! 
Did you know that you can oversee your RV right from the palm of your hand? With the MyCruiserRV app, owners enter their VIN# and can monitor warranty information, parts and service orders and take advantage of a robust library of how-to content, checklists and provides instruction on vital operational and maintenance tasks. Owner manuals and warranty information are readily accessible on the app, along with a dealer directory. Based on customer preferences, users can opt in for push notifications which will alert when parts have been shipped, or when a warranty claim has been processed.
Creating high demand, the MPG 2500BH is a spacious bunkhouse floor plan that sleeps up to eight campers comfortably. The exterior features our full belly storage system and an outdoor kitchen complete with prep space, sink, and stove top. The interior is bright and airy with an open-concept kitchen, living and main sleeping area. This floor plan features our king bed slide system in the main bedroom with two access points. The double over double bunks create more sleep options, and the bottom bunk flips up to add more usable storage space while traveling. Watch our video and take a quick walkthrough of this popular floor plan! See the Video 
Ultra-Lite vs. Small Travel Trailers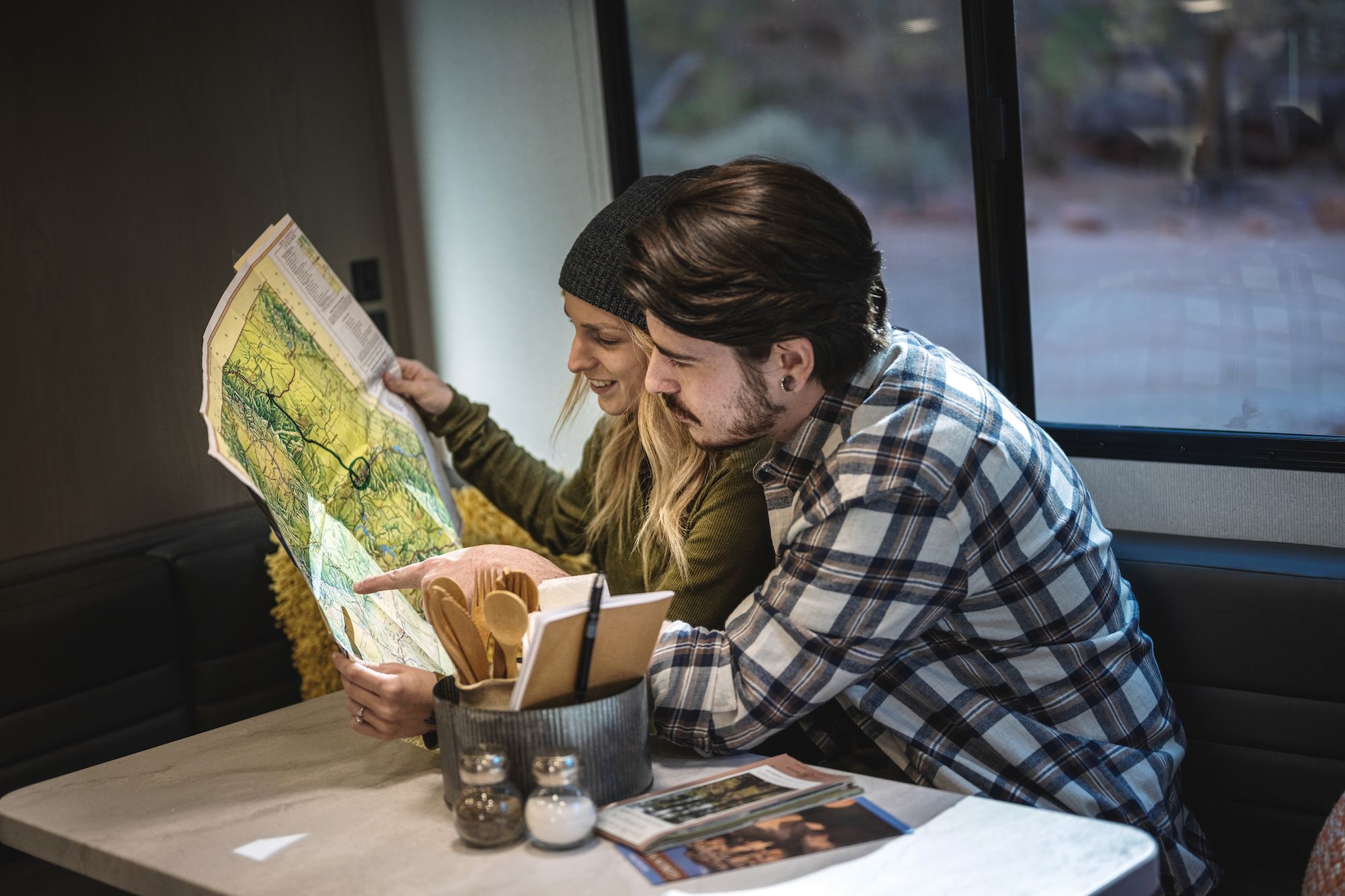 Cruiser RV is known to build Great American Trailers, and amongst our fleet of affordable, high-quality brands, we offer both ultra-lite and small travel trailer models. With an abundance of floor plan options, it can be challenging to determine which RV type is the best fit for you. In one of our most recent blogs, we break down the difference between ultra-lite and small travel trailers and what you need to know about both.
Share Your Cruiser RV Adventures
Do you love your Cruiser RV? We would love to feature your photos on our social media channels to current and future owners and connect everyone who is passionate about the RV lifestyle and camping in their Cruiser RV. Send us your photos to marketing@cruiserrv.com or tag us on Facebook or Instagram. Show us how you camp with your great American trailer, and you could be featured!